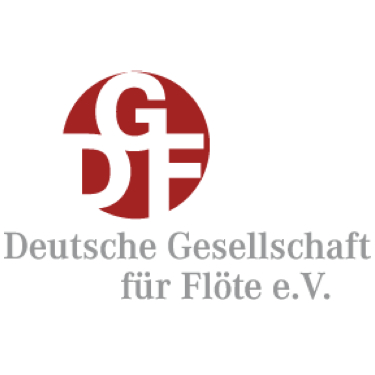 In 2020 the German Flute Society has had to cancel its competition for young flute players in March because of Coronavirus. Our international festival, which was to take place in Freiburg at the end of September, has also been postponed.
After the cancellation, we advertised the competition for young flutists as an Online Competition. The registration deadline is May 31, 2020, and I am attaching the invitation to this email.
Our festival will take place as a Virtual Flute Festival
.

 
In individual "rooms" on our website the soloists can present themselves with lectures, concert excerpts or similar and the exhibitors can advertise their products with videos, brochures and pictures. Each soloist can be accessed individually in their "room". The same applies to the exhibition. The Virtual Flute Festival will start at 26th September and will be available online for some years.
Our next competition for young flutists will take place 26-28 March 2021 in Wetzlar near Frankfurt.
An International Flute camp will take place 5-9 July 2021 in Trossingen.
2-3 October 2021 Flute Days will take place in Berlin.
The International Flute Festival will take place 11-13 March 2022 in Freiburg.
In the meantime there are some short events and workshops. These will gradually be on our website.