Flute Ensembles across Europe 2023
The European Flute Ensemble Event – 2nd Edition

Centro de Congressos de Aveiro (Aveiro Congress Centre),
Cais da Fonte Nova, 3810-164 Aveiro, Portugal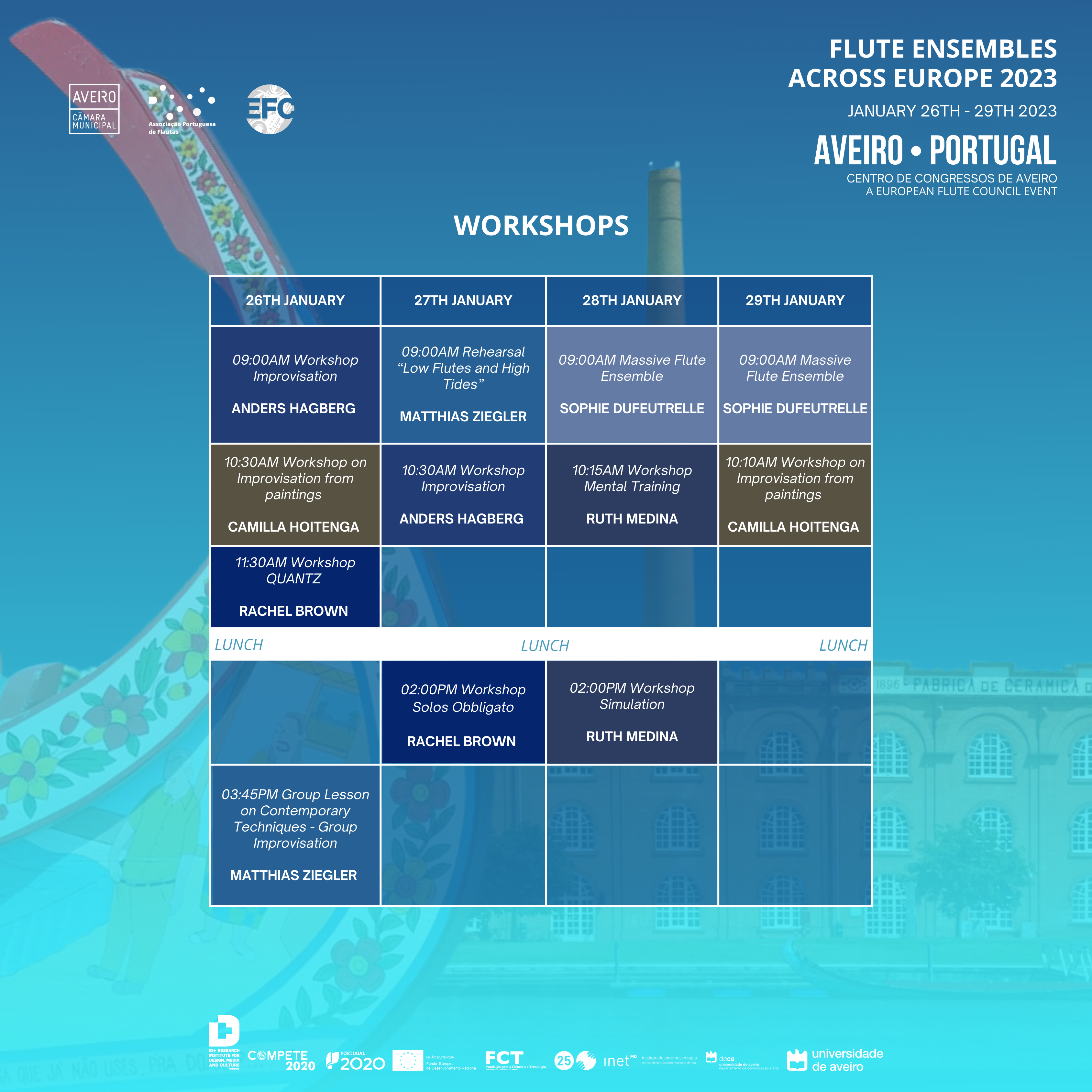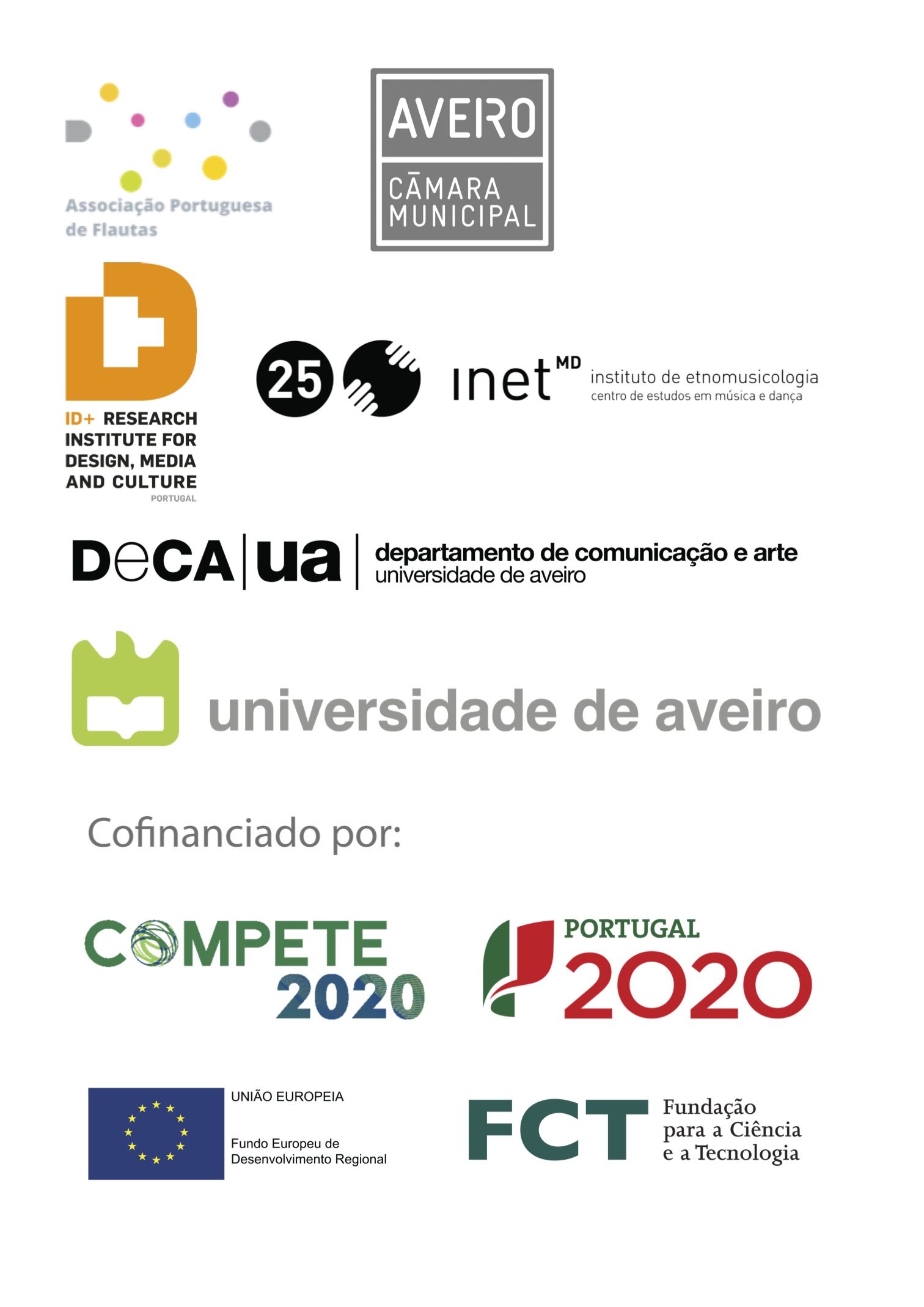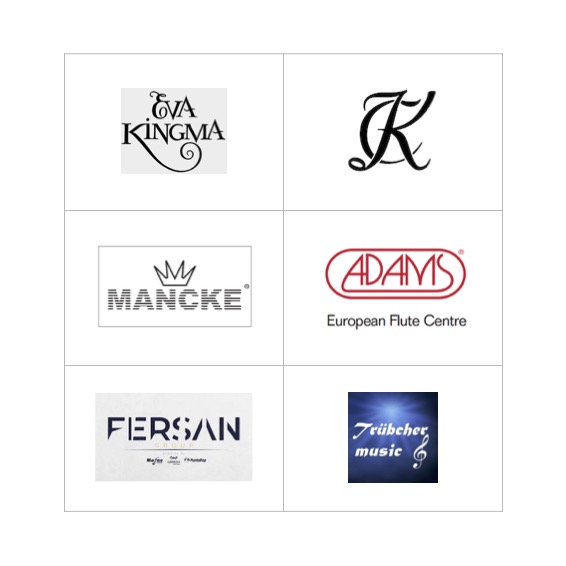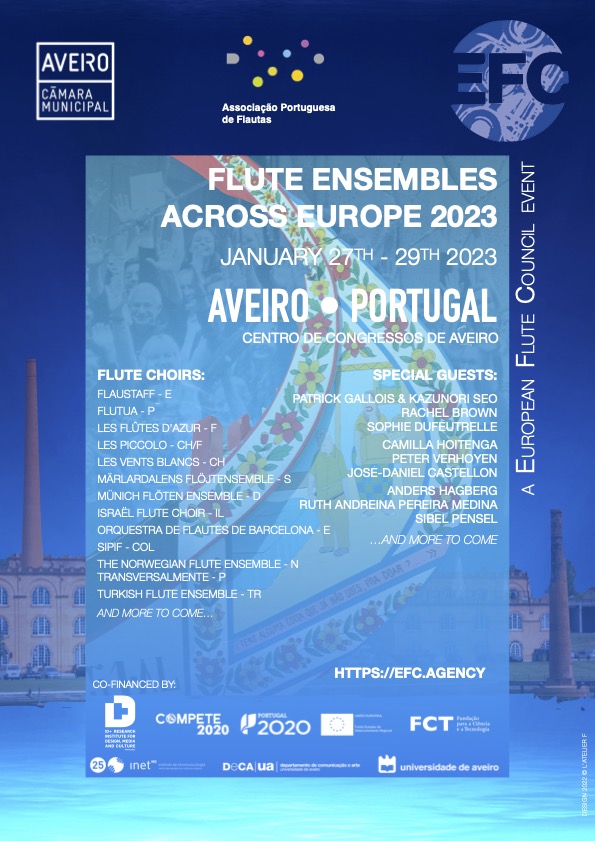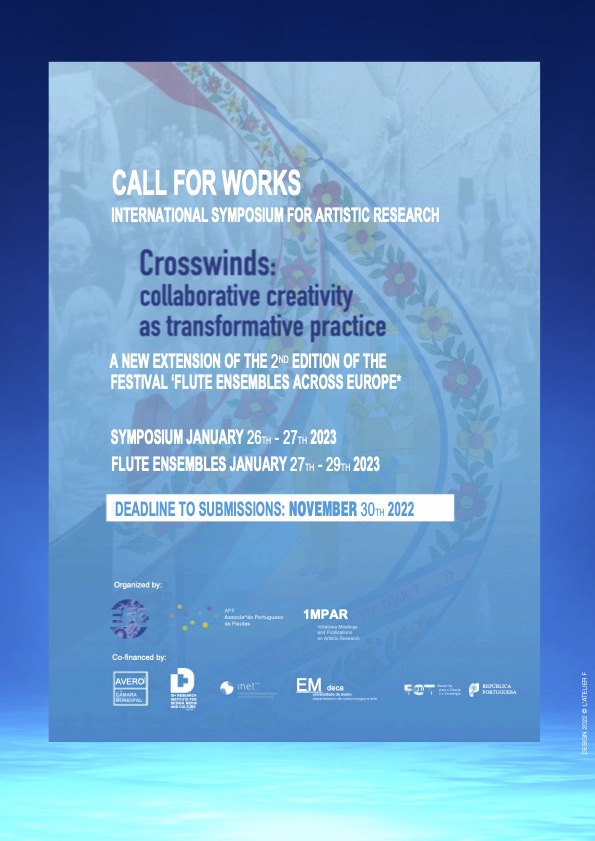 Patrick Gallois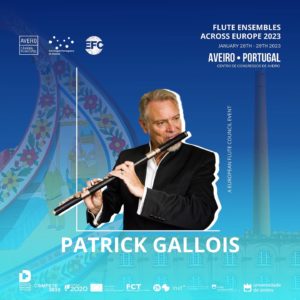 Rachel Brown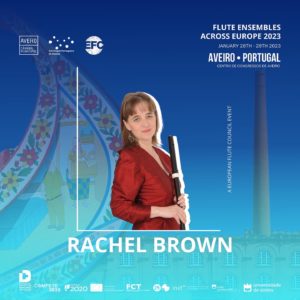 Sophie Dufeutrelle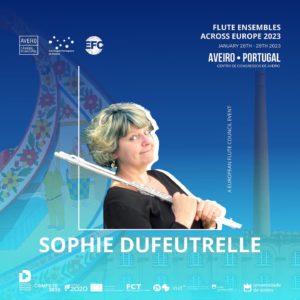 José-Daniel Castellon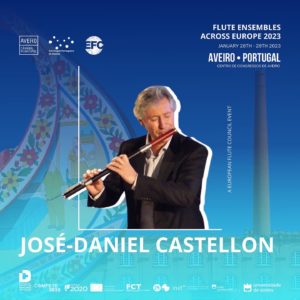 Peter Verhoyen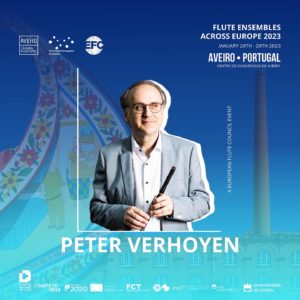 Camilla Hoitenga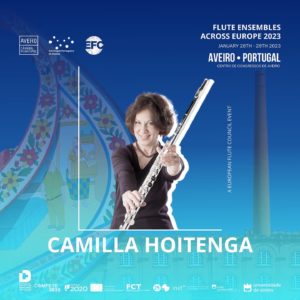 Ruth Wentorf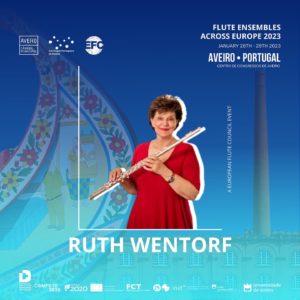 Kazunori Seo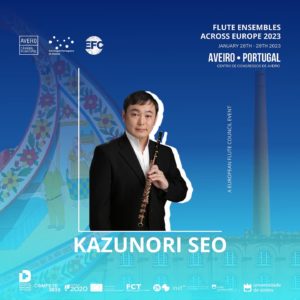 Sibel Pensel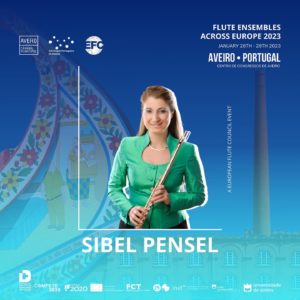 Mathias Ziegler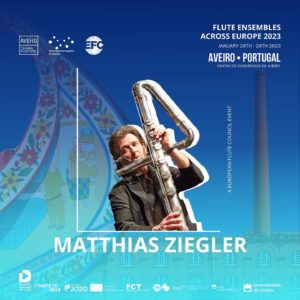 Zacharias Tapagos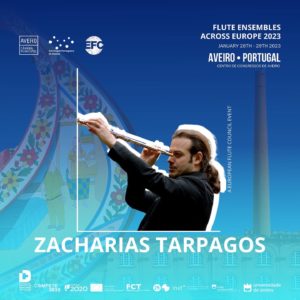 Anders Hagberg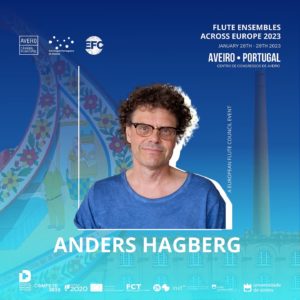 Ruth Medina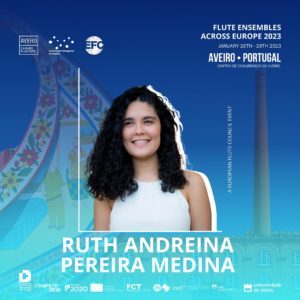 Leticia Durante
Ine Vanoeveren
Felipe B. Alvares
Xavier Muños
Cristina Ioan
Anders Hagberg
Ivaldo Moreira and Svea Kroner
Elís O'Sullivan
Mafalda Carvalho
León Salcedo
Helena Neves
Maira Aleja G. Pérez
Samuel Pompeo
Renata Kambarova
Sérgio Eliseu, Paulo Bastos, Gilvano Dalagna & Jorge Salgado Correia
Marisa Ponce Léon & Anna Wennerbeck
Katrina Penman
Henrique Portovedo
Lenin Felipe Garcia
Anna Maria Tabacznska
Rita Vilhena
Alejandro Laguna
Filipe Lopes
Jorge Gonçalves
Carlos Guedes
Mälardalens Flöjtensemble (Sweden)
Flaustaff (Catalonia)
Ensemble Sipif (Colombia)
The Munich Flute Ensemble (Germany)
Les Vents Blancs (Switzerland)
Les Piccolo (France and Switzerland)
Flutua (Portugal)
Micro Mixed Ensembles
Les flûtes d'Azur (France)
Orquestra de Flautes de Barcelona (Spain)
Turkish Flute Ensemble (Turkey)
ÖFG Ensemble (Austria)
Transversalmente Flute Ensemble (Portugal)
Israel Flute Choir (Israel)
FUTE ENSEMBLES ACROSS EUROPE 2023
Flute ensembles: to register, fill the form at the bottom of this page
January 27th-29th 2023
The second European Flute Ensemble Event planned for 2023 now invites flute ensembles from all parts of Europe to register!
"Flute Ensembles across Europe 2023" will take place at the Aveiro Congress Centre (in the centre of Aveiro, Portugal) which provides excellent facilities for all activities.
The event is staged via a partnership between the Portuguese Flute Society, the University of Aveiro, the Municipality of Aveiro and the European Flute Council.
We offer an exciting 3-days programme which includes:
Concerts given by all flute ensembles who attend
A massed flute choir (led by Sophie Dufeutrelle)
Exhibitions
Workshops (low flutes, high flutes, special instruments and writing for flute ensembles)
Lectures on flute ensemble performance and management
Concerts by celebrity players
University of Aveiro research units:

"Crosswinds: collaborative creativity as transformative practice"
General Information:
Fee: The flute ensembles fee is €10 per member/player. For example, 10 members: €100 in total.
This covers an individual flute ensemble's performance and free entry to the entire convention; all concerts, workshops etc. (accommodation, transport and meals are not included)
Registration form: The flute ensemble must complete an online registration form containing important information about their members and their planned performance. Please click here to access the form.
How to register: Complete and submit the online form, and pay the full fee for your ensemble by bank transfer. Your registration will be validated only after reception of your payment. Deadline for registration: November 30, 2022
Coordination: after your registration your flute ensemble will receive the name and contact information of a coordinator in Portugal who will follow up and answer all further questions you might have.
CROSSWINDS:
Collaborative creativity as transformative practice
January 26-27, 2023
International symposium for artistic research. An extension to the 2nd edition of the festival "Flute ensembles across Europe 2023"
Contact for practical information before registration (accommodation, location, transport, etc..)